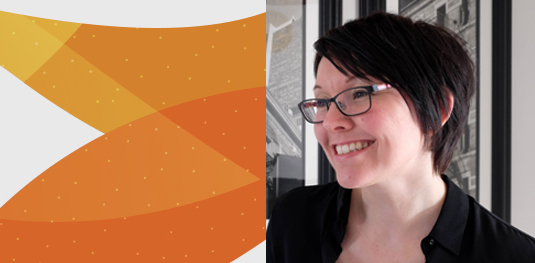 Getting to know…Emma Hunter
Emma joined Earthen Lamp in 2019 as an Associate Researcher. Emma's background is in photography, community arts and commercial fine art publishing and she also specialises in process implementation and project management supporting businesses across a range of sectors to empower their teams and respond to evolving business needs.
How did you first hear about Earthen Lamp?
A mutual contact introduced me to Jaanika, Earthen Lamp's Client Services Manager, feeling we had a shared passion for supporting creative businesses and development of the cultural sector. She was right! It was so great to meet Jaanika and the team. I was impressed with how Earthen Lamp work and everything they stand for. I haven't looked back.
What Earthen Lamp projects have you been working on recently?
I've been lucky to work on a wide range of projects for the University of Warwick, Church of England, First Art and Creative Black Country. Most recently I've been involved in ongoing evaluation projects with The New Art Gallery Walsall, which holds special significance to me having grown up visiting the original Walsall Art Gallery from a young age.
What do you enjoy most about being part of the Earthen Lamp team?
I love how passionate the team are and the diversity of knowledge and experience each person brings. Everyone is so personable and committed to actioning positive change, it seems that together there's no problem we can't overcome. The projects we are involved in have a very immediate impact for the clients we work with and that's extremely motivating and rewarding.
Tell us about your most memorable arts experience, something that's etched in your memory or has had a lasting impact on your life?
Definitely a pivotal moment for me was working as Gallery 37 Events Officer just after I left university. It was a short contract supporting the four-week delivery of Gallery 37's arts apprentice training programme in Birmingham. As a small dynamic team of arts practitioners and local arts organisations we worked closely to facilitate unemployed 16 to 25-year-olds to move into further education or work within local creative industries. The immediate impact the programme had on its participants and the positive outcomes it produced has always stayed with me and continues to inspire me even today.
What are your hopes and aspirations for the cultural sector going forward?
I've always been particularly interested in how we can use technology to improve our experience of community, culture and creativity. More specifically, how can a balance be struck to make remote access more personal and inclusive, and real-time access more widely available to broader audiences? I hope that despite all the very significant challenges the pandemic has brought about, recent experience can be a catalyst for inclusion and engaging audiences in new and creative ways – whatever scenarios we may be dealing with.
What's your special skill or secret superpower?
My friend's eight-year-old daughter once told him that I was her favourite of his friends. When he asked her why she said, 'because she listens to me'. That was one of my proudest moments and a superpower I hope I bring to every situation, personal or professional.