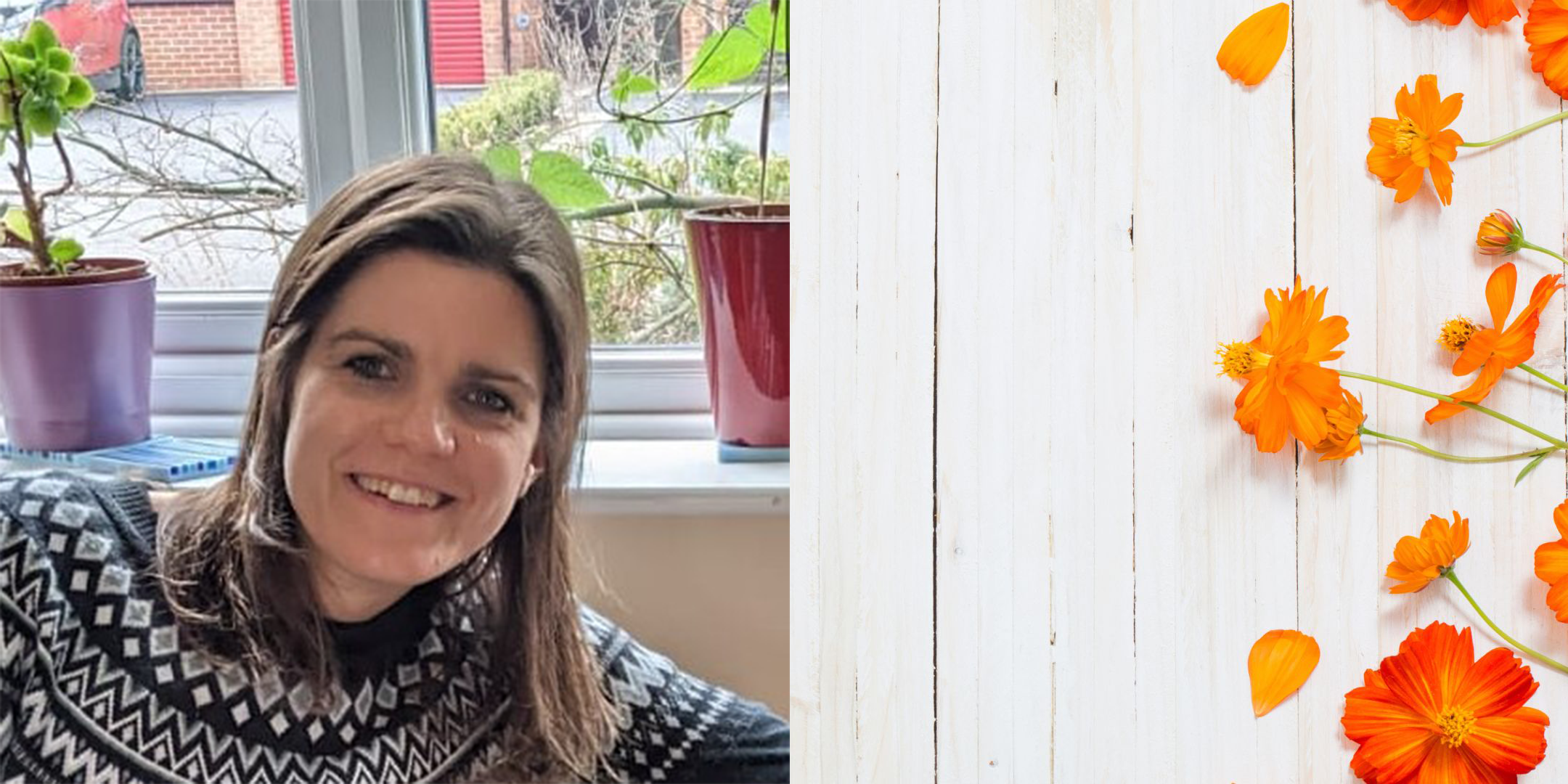 Getting to know… Melissa Hughes
Next up in our Getting to Know series is Melissa Hughes, who we recently welcomed to the Earthen Lamp team as our Development Executive. 
Hi Melissa! It's lovely to have you as part of our team. It would be great to hear a bit more about yourself and your background.
I have worked in various different fields within the arts sector since graduating from my MA in Art History – initially in publishing, then rural touring, public art and the world of antiques. Alongside my work at Earthen Lamp, I work for the Friends of Birmingham Museums and edit their quarterly magazine, 'Artefacts'. 
When we aren't working, my husband and I are kept very busy by our 3 year old daughter! In my spare time I enjoy spending time with my family and friends, drawing and painting, walking, running and cooking. 
How did you first hear about Earthen Lamp?  
I worked with Vishalakshi many years ago, and then bumped into her last November. She told me about Earthen Lamp and I was keen to know more, so we met up for a cuppa in the New Year and liked what I heard. I joined the team a few months later!  
What does your new role as Development Executive involve and what are you most excited about?  
Earthen Lamp is in the process of developing a training function and I am working on the marketing strategy for this. I am also developing the more bespoke aspects of the training offer, working alongside clients to tailor what we do to their specific requirements. I am currently working on some 'ABCs', which has been great fun, so watch this space! I am particularly excited about the next steps in doing this, which will involve closer collaboration with the other members of the passionate, knowledgeable and enthusiastic Earthen Lamp team!  
What are the highlights of your first couple of months at EL?
In my first week at Earthen Lamp, I was asked to project manage a series of 5 training sessions for Centrala, which needed to be delivered to a tight deadline. The aim of the sessions was to enable Central and Eastern European migrants to develop the skills they might need to become community leaders. I was delighted to have the opportunity to deliver this! You can read more about this here.
Why are you interested in the creative and cultural sectors? 
These sectors have something to offer to everyone, even if they don't yet know it! I believe it is vital to make arts and cultural experiences as accessible as possible, reaching out to, and engaging with, a wide audience.
Tell us about your most memorable arts/cultural experience. 
A production which still stands out in my memory is 'Black Tonic' by The Other Way Works, which I spotted when it was recommended by PILOT. I saw it at the Radisson Hotel in Birmingham in 2009. A detective story, it was an exceptional piece of immersive theatre. With only 4 'attendees' at each performance, I had to check into the hotel and had no idea who was an actor and who was a passer-by – appearances were deceiving! I thoroughly enjoyed being slightly out of my comfort zone wandering around the corridors of the hotel, venturing into rooms and exploring the scenes which had been set up, and it was superbly executed.
Just for fun, what's your special skill or superpower? 
I have a couple of special skills (which are definitely not polished enough to be called superpowers!). The first is bringing people together and arranging social events – I have been referred to as the 'social secretary'; and the second is editing and proof reading, which I have a slightly unusual passion for!
Thank you Melissa – we are delighted to have you on the team!