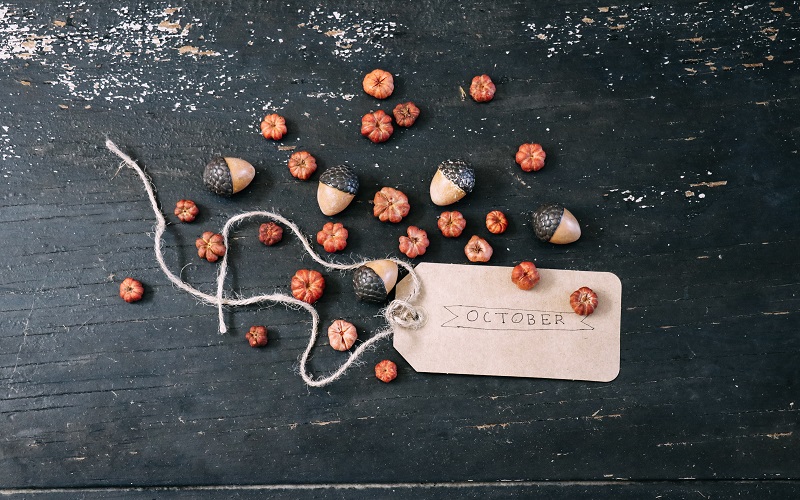 Earthen Lamp Round Up – October 2019
The clocks went back, there was Halloween spookiness and the UK didn't leave the EU. October also saw whole host of activities keeping the Earthen Lamp team busy.
So, what have we been up to?
• Farnham Craft Month took place across October. Event attendees have been completing short feedback postcards and we invited them to tell us more about their experience through an online survey. We will be compiling the impact of the event on the town and partners very soon. Here's a blog post about our work with Farnham Craft Month.
• Back in the Midlands we were at working with the Fierce Festival team to analyse the impact of the festival on audiences, artists and its hometown Birmingham.
• Also in Birmingham, we conducted a workshop with the Eco Birmingham team to devise an evaluation strategy for the organisation.
• In Coventry, we attended the launch of Coventry's second ever Contemporary Arts Biennial and will be working with the team to collate the impact of the festival.
• Hopping over to the Black Country, we worked again with our friends at Creative Black Country. We were in Wolverhampton as the city hosted its second comedy festival, Funny Things.
• Also in the Black County but Walsall this time, we kicked off a new period of visitor data collection at The New Art Gallery Walsall. Look out for the Earthen Lamp research team in the galleries over the next few months.
• Finally we met with Art in the Park and the Public Engagement team at University of Warwick (organisers of Warwick Family Day Autumn 2019) to discuss the findings from their projects and the implications for their next events.
In November watch out for the new Earthen Lamp Staff Picks where we sign-post resources and reports that you may find useful. We will also be at the Cultural Transformations conference in Hull to learn more about the short and medium term impacts of Hull UK City of Culture 2017 – hope to see you there!
Photo by Debby Hudson on Unsplash