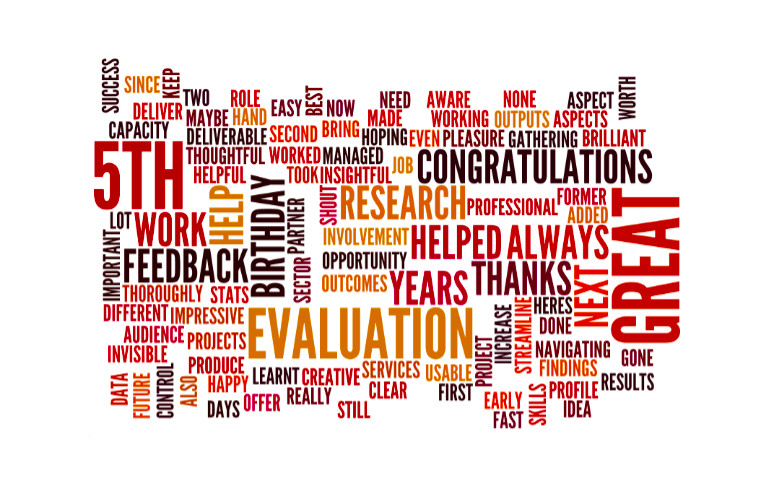 Over the last few months we have been celebrating our fifth birthday. We invited our friends and colleagues to send some feedback or a memory of working with us over the last five years. The word cloud above shows the feedback we received. As you can see, we have received useful, constructive and heart-warming feedback which we will reflect upon and use to make our offer even better in the future.
Feedback included:
We've learnt a lot from you, and you've really helped us streamline our data gathering  – Black Country Touring
'Your involvement made that aspect of the project deliverable for us, you took control and managed all aspects of it with clear and very usable results…My feedback would be that you need to increase your own profile and keep the sector aware.'  – Motionhouse
'Always on hand to help.' – Creative Black Country.
For every piece of feedback received, we donated to Children and the Arts, a charity enabling more young people to discover the transformative power of the Arts. Your feedback has enabled a child from a disadvantaged community in the UK to take part in a year of Children and the Arts' activities.
Children and the Arts said:
'Thank you so much to Earthen Lamp for their generous support. We're so grateful to have likeminded people in the cultural sector who support our vision for brighter, healthier, and happier children through the power of inclusive and accessible arts.'