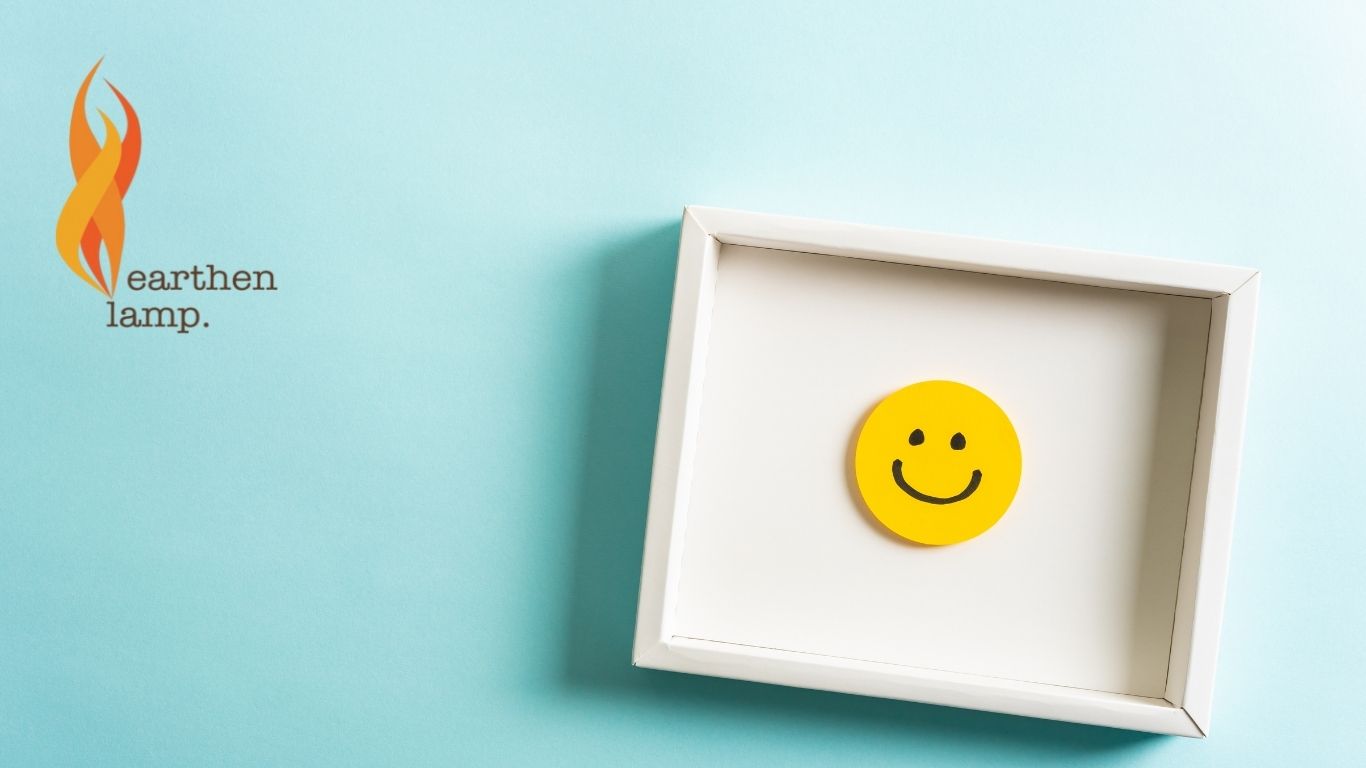 My Earthen Lamp Journey: Hollie Hammond
Towards the end of 2021 Earthen Lamp gained Thrive At Work foundation level accreditation. Thrive At Work is an initiative from West Midlands Combined Authority that provides guidelines on creating a workplace that promotes employee health and wellbeing.
Through investing in employee health and mental well-being Thrive At Work has led to a happier, healthier and more productive Earthen Lamp Team. In this blog post, Hollie Hammond tells us more about her journey with Earthen Lamp.
When I am asked about my role at Earthen Lamp, my mind never seems to think in a logical process. Following a car accident, I gradually came to realise that my approach was akin to throwing a paintball at a blank canvas and the random paint spray would represent the thoughts. Eventually, a picture would emerge from a great colourful mess, like the outcomes we see analysing the data collected during a research project. However, since joining Earthen Lamp, that paint has started to create a pattern and join up to make different colours, which eventually create the picture of my role in the company.
The festival days, group meetings, conversations and research with audiences have started to amalgamate and I feel stronger as a result of learning how to work as a researcher in the Earthen Lamp team. This is my story as just one person from this eclectic research business of diverse personalities and different origins.
Through my role with Earthen Lamp I have been encouraged to take on my much-loved volunteering role at a local museum. I had spare time during the week and wanted to do something meaningful and personal to my interests. There is something to be said for the significance of taking the time to evaluate your life and there was no one better to help than my manager at Earthen Lamp.
At the start of the pandemic, field days such as festivals, gallery visits or theatre performances faded away but the sense of team integration remained – from Annual Personal Reviews over Zoom, to a lively team WhatsApp group. We had Quarterly Team Building meetings with a focus on our wellbeing and towards the end of 2021 we even had an in-person meeting in a park.
Collectively the Earthen Lamp team has a unique sense of awareness, prioritising well-being and this is something that is encouraged as we build and develop our analytical skills as researchers. As a team, we have learned to face adversity together and we feel the sense of comradeship that now underpins our work, as well as managing to reach our own potential in our own time.
I enjoy my role at Earthen Lamp and cherish the opportunities we have as a team to focus on our well-being as individuals.