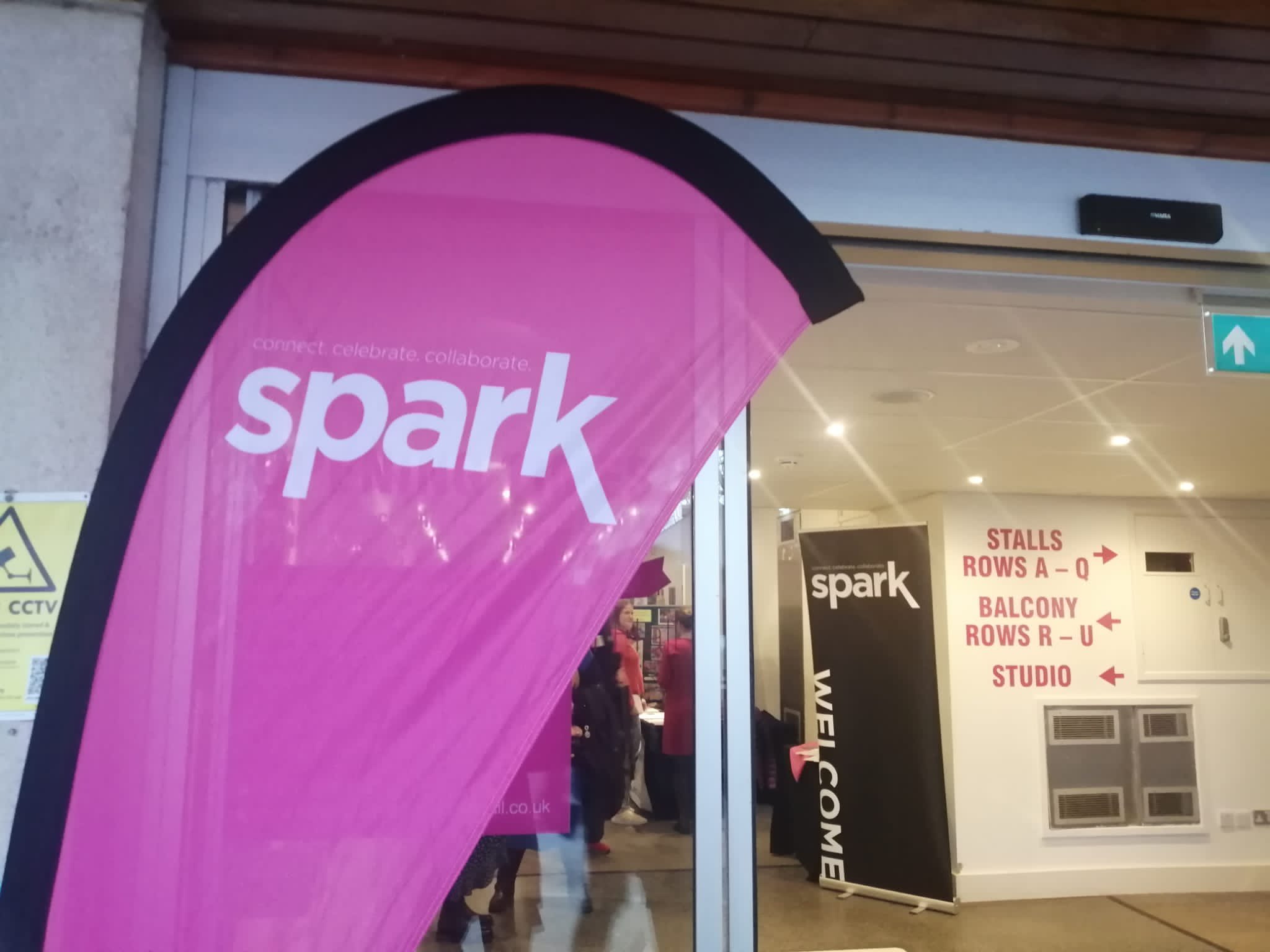 This February, Earthen Lamp team members Maike and Emily attended Spark: Ignite Conference 2023, a day-long symposium at The Royal Spa Centre, Leamington. The day brought together local people and organisations from all corners of the creative industries in Warwick District. It attracted around 300 delegates for an exciting day of conversation and exploration.

The annual event, organised by Warwick District Council 'aims to turn creative talk into creative action, and galvanise Warwick District's creative business community around a common purpose; promotion and growth of the sector.' It attracts a diverse mix of creative industries professionals, academics, students, business owners, entrepreneurs and local residents.
The day involved an engaging programme of presentations and panel discussions. Sessions were wide-ranging, including creative placemaking for communities and how to develop a global brand. A number of local creatives presented on their journey, experiences and unique approaches. There were also a series of workshops on topics such as fundraising and social media marketing. You can read more about the programme and speakers here.
Another highlight of the event was 'The Marketplace' which provided a dedicated space for local creatives/businesses to showcase and promote their services to conference delegates throughout the day.
NETWORKING
Spark offers an excellent opportunity to network with likeminded individuals and companies from across the local sector. Maike and Emily had the chance to connect with new people, as well as reconnect with organisations Earthen Lamp has worked with previously. These included Warwick Esports Centre (@esportscentre_w), Art in the Park (@AITPLeamington) and Heritage & Culture Warwickshire (@OisinTheDeer).
"This is the fourth time we have attended Spark and we were really happy to be back again. It's always great to connect in person and we met lots of new people throughout the day. The Spa Centre was packed with conversation!"
REFLECTIONS
Earthen Lamp came away from Spark 2023 with some useful insights into current interests, concerns and opportunities within the cultural sector.
Strategic development and change are clearly a priority for 2023. Several attendees spoke about the need to stop and think more deeply about their practices. This spirit of reflection was an emerging theme throughout the day.
Shifting funder requirements – Ongoing changes to funder strategies, priorities and evaluation requirements are proving a challenge to navigate. This aspect of the creative industries landscape requires increasing resilience and adaptability. It also reflects the growing recognition of evaluation as a vital tool supporting the innovation and survival of many organisations in the sector.
Skills training and evaluation – There is a keen interest in learning more about evaluation. Attendees were interested in developing general skills for evaluation and analysis – at the most basic level, this was as simple as wanting to know what questions to ask! They were also keen to learn more about different types of evaluation and how these can be tailored to organisation size, budget and available resources. These are just a few of the questions that arose during conversations around the varied practices, purposes and pitfalls surrounding evaluation:
"How can we use evaluation more effectively? How can we centre evaluation in our ongoing work? How can we channel it into developing our creative practices?"
Many thanks to everyone at Spark:Ignite 2023 for a fantastic day!