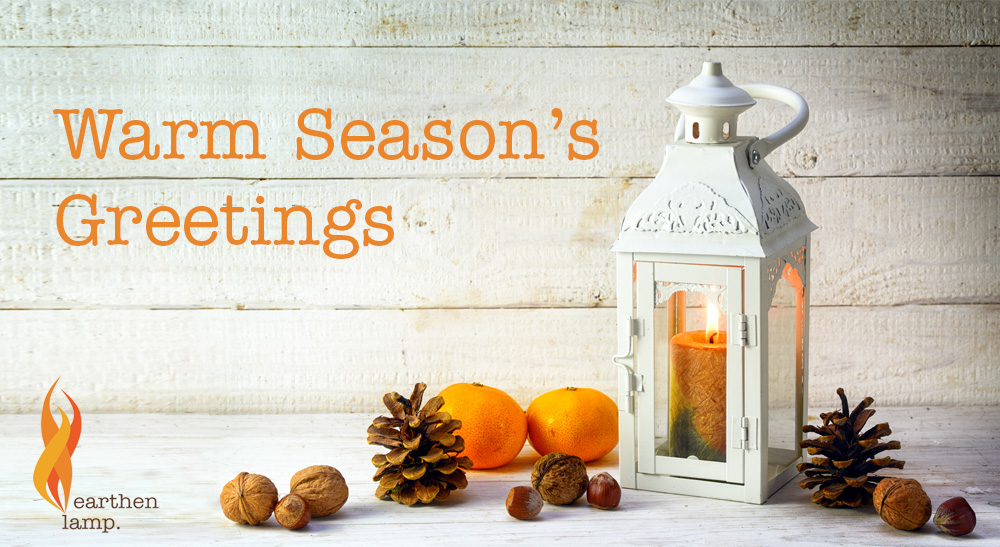 This Festive Season the Earthen Lamp team has chosen to support the environment and the cultural sector through the tradition of Christmas Gift Giving.
Secret Santa with a Twist
It's no doubt that 2020 has been unbelievably challenging for the arts and cultural sector, and it's heartbreaking to see organisations and colleagues we have worked with over the years having to make hard decisions in order to survive. This Christmas we naturally wanted to show our support for the UK cultural sector.

Inspired by #MuseumShopSunday each member of the Earthen Lamp team has been challenged to choose a present for a colleague from a cultural organisation or artist. Through our Secret Santa we are proud to have supported XXX creatives and cultural organisations.

Thanks to Jaanika who has been the Earthen Lamp Christmas Elf, efficiently buying and organising delivery of presents to each of us just in time for Christmas!

Bar of Hope – handmade lovingly crafted bars of soap with a free tree

This Warwickshire-based enterprise is run by 11-year-old environmental activist Amber Perry. Amber aims to sell enough soap to fund the planting and lifetime support of 100 trees in the Heart of England Forest in Warwickshire.
Through the Bar of Hope Facebook Page you can purchase one of Amber's beautifully scented soaps alongside your own piece of hope for the future by funding the planting of a tree and a package of support that will ensure it matures into a fully grown tree.
Earthen Lamp has purchased six trees (and six bars of soap) as gifts for the team, taking Amber's total number of trees planted to 77. We are proud to support Amber's entrepreneurship and contribute to environmental sustainability.
If you want to help Amber reach her target of 100 trees, take a look at the pinned post at the top of the Bar of Hope Facebook Page.
Here's to looking towards the future and a better 2021. We wish all our clients, colleagues and friends a relaxing festive break.