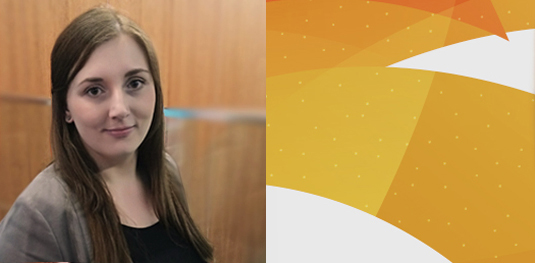 Getting to know…Maike Ludley
Maike came to the UK for a year abroad as part of her studies five years ago and following that decided to stay. She has worked for Earthen Lamp since 2016 and is currently Senior Research Executive. Maike is also studying for her PhD in Cultural Policy Studies at the University of Warwick.
What Earthen Lamp projects have you been working on recently?
I've been lucky to have worked on so many different and exciting projects in the past. Over the past three years I've been working on two long-term evaluation projects in Coventry – Coventry Great Place and Positive Youth Foundation's Healthy Futures project. During the first national lockdown, I was involved with our research for Contemporary Visual Arts Network and I'm currently working with Sampad on an audit of cultural provision in Solihull.
What do you enjoy most about being part of the Earthen Lamp team?
It's amazing to work with such a variety of organisations – small, big, cultural, third-sector, local, international! I love being able to support our clients to fulfill their missions and achieve their goals. Being part of Earthen Lamp's international team with all our different skills and experiences also brings me great joy. I love learning from and alongside others on the team.
Tell us about your most memorable arts experience, something that's etched in your memory or has had a lasting impact on your life?
While I was studying in Berlin, I sang in the large choir of the Collegium Musicum. We performed our concerts in the Berliner Philharmonie concert hall . I will never forget this feeling and experience of singing together with 200 others in the musical heart of Berlin!
What's your special skill or secret superpower?
I know it's a bit of a cliché, but Vishalakshi alleges that I cannot be late and claims she is always early whenever we go somewhere together.