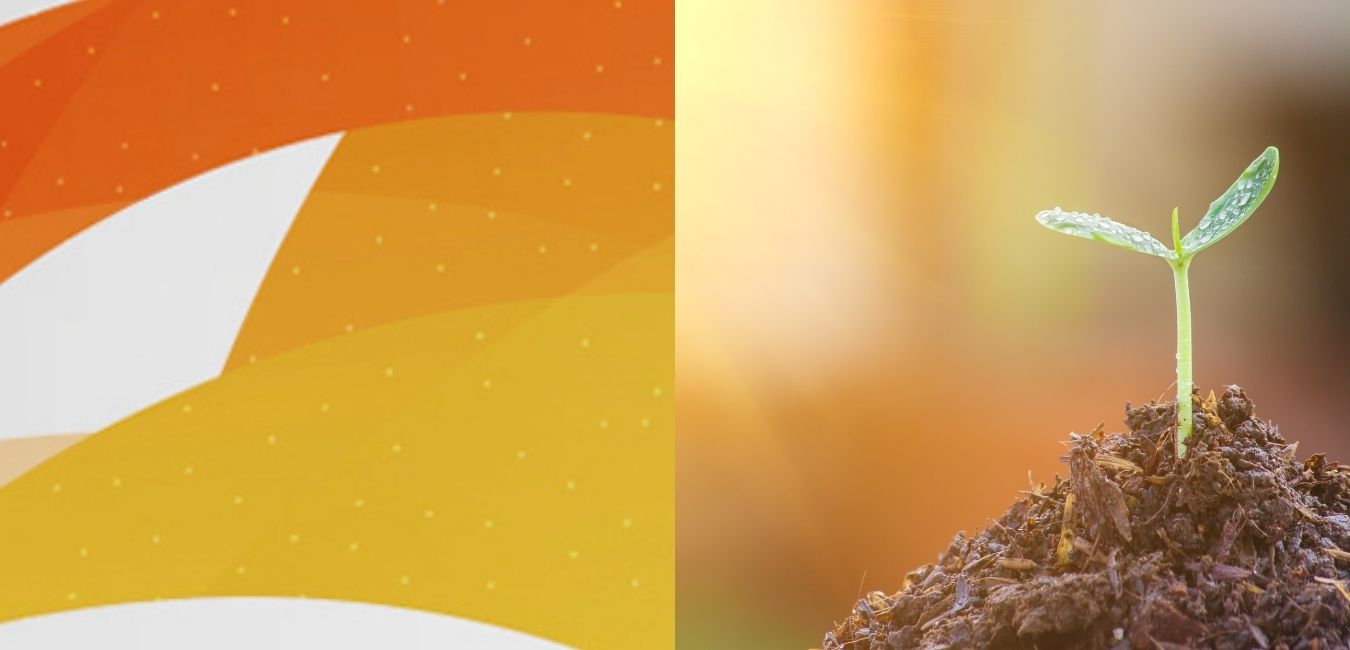 Getting To Know…Liz Jones
Next in our Getting To Know series is Earthen Lamp Research Associate and resident allotmenteer Liz Jones.
Hi Liz! Tell us a little bit more about yourself
My professional background is in finance and administration and my personal background is mixing interests in arts and heritage, environment and sustainability, and gardening and allotmenteering.
A favourite quote of mine is by William Morris: "Have nothing in your house that you do not know to be useful or believe to be beautiful". In my case, it's nothing in my house, garden, desk or inbox. The problem arises when something only proves useful a decade after acquiring it…
How did you first hear about Earthen Lamp?
Vishalakshi and I met as colleagues prior to her establishing Earthen Lamp. Later, she approached me about working with Earthen Lamp as a Research Associate.
What Earthen Lamp projects have you been working on recently?
Most recently, I have undertaken home-based qualitative research, transcription and analysis. During my time with Earthen Lamp I have also conducted interviews at festivals and venues such as New Art Gallery Walsall and Big Feast Festival in Stoke-on-Trent.
What do you enjoy most about being part of the Earthen Lamp team?
I enjoy attending a wide variety of events, talking with the audience members and discovering the diverse range of personalities and their responses. Many have left impressions in my memory as strong as the performances. The Earthen Lamp team itself is friendly and enthusiastic, and it's good to meet up with different team members at different events.
Tell us about your most memorable arts experience?
I'm the third generation of my family who grew up going to amateur theatre productions. Experiences at The Crescent Theatre in Birmingham are etched in my memory. The younger I was, the stronger they are – anticipation arriving outside, people we knew or recognised, stunning sets, brilliant performers (some of the funniest, emotional, most dramatic or understated I have ever witnessed!), flying hedgehogs, a flying Peter Pan, cast in full costume and character at exit saying goodnight to everyone …and finding a pirate hidden under my seat at the end of an interval! When he sprung out, the interaction of cast and audience was amazing… and slightly terrifying.
What are your hopes and aspirations for the cultural sector going forward?
I hope that the upsurge that happened during 2020, borne of the pandemic and lockdowns, of people's reinvigoration to explore, enjoy and value local and independent places, art, culture and heritage continues. If that interest thrives, more artists, organisations, venues and locations should have a better chance of surviving. I like that more people have finally taken time to explore what is around them, near their home. I hope it takes us all firmly beyond a threshold where arts are not side-lined, or feel the need to be controversial or complicated or abandon tradition in attempts to get noticed or to attract funding and audiences.
What's your special skill or secret superpower?
Growing from seeds and cuttings – trusting my instinct, to have the patience and belief in the latent power and beauty held within the smallest part. Often persisting too long after any other gardener or allotmenteer would discard them. Professionally, I've realised that these qualities, or superpowers, can be a potent transferable skill set.