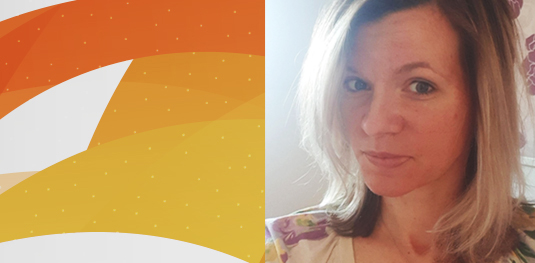 Getting to know…Hollie Hammond
Hollie is an Associate Researcher at Earthen Lamp and has worked with the team since 2017. Hollie has always wanted to "work with people" and finds "the art of conversation and communication a sheer joy" – especially useful when you're consulting with a diverse range of people about their thoughts and opinions.
How did you first hear about Earthen Lamp?
I met Vishalakshi at a mutual friend's "leaving town" party. We were introduced and she told me about Earthen Lamp. I could tell that I was about to start an extra special journey, with my first stop being a research project at my local museum followed by working at a festival in the heart of Birmingham later that year.
What Earthen Lamp projects have you been working on recently?
Before the pandemic I worked collecting data for Great Place Coventry performance Humans at Work, Warwick Family Day at Warwick Arts Centre and Disorder Live Art Festival at Wolverhampton Art Gallery.
What do you enjoy about being part of the Earthen Lamp team?
Being part of such a vibrant team of people is so thrilling. It has taught me that there is art in and around everything. Art is everywhere and art is about people in as much as a physical expression. With Earthen Lamp at my side, life has gone from the ordinary routine to an upward spiral of structure, company and creativity.
Tell us about your most memorable arts experience, something that's etched in your memory or has had a lasting impact on your life?
Around three years ago, I took a Level 3 Foundation Award in Art Therapy. I will never forget the mood and feeling as this topic was explained and demonstrated. I remember being given a clump of clay to shape out and several crayons, paints and felt tip pens to draw our emotions. Fast forward to walking the beautiful galleries at The New Art Gallery Walsall more recently and I will never see a creative piece the same way again.
What's your special skill or secret superpower?
If I had to pick something that I use in a large crowd or before approaching anyone, it would be my smile! I have been told at Earthen Lamp that it lights up my whole face and so it is always the first line of communication.