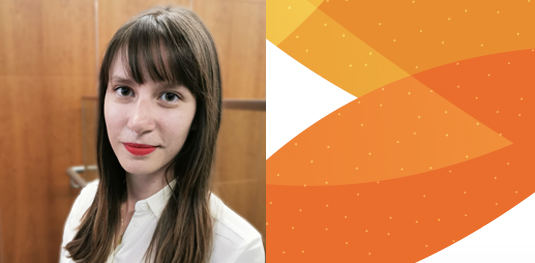 Getting to know….Clelia Furlan
Clelia joined Earthen Lamp earlier this year as Research Executive. Born and raised in North East Italy, Clelia moved to the UK in 2013. As well as working with Earthen Lamp, she is currently part of Free Radical's Southside Producers programme, which trains the next generation of live arts producers in Birmingham.
How did you first hear about Earthen Lamp?
I actually heard about Earthen Lamp several months before I started working for them – they were leading on the evaluation of a project I was doing outreach work for. I remember thinking that it must be an interesting job and wondering how one would go about developing a career in the field! When a few months later I was approached by Earthen Lamp through a mutual acquaintance and offered an opportunity to join the team, it almost felt like predestination (although as a rule I'm not too superstitious…)
What are you most looking forward to being part of the Earthen Lamp team?
It still blows my mind that I get to see so much amazing art as part of my job – it really is a huge privilege! Since joining Earthen Lamp, I have already been involved in events such as The Full Shebang in Mansfield, Home of Metal in Birmingham, and HOME by Highly Sprung in Coventry. So not only am I incorporating my passion for the arts into my job and developing my research skills, I am also travelling across the Midlands and learning more about the region. I'm definitely looking forward to expanding my knowledge and seeing more artistic projects come to life!
What are your favourite art forms and hobbies outside of work?
I really can't pick a favourite art form – over the years I've played the harp, taken ballet classes, been involved in student theatre productions, picked up an analogue camera, and done a lot of creative writing, so it's safe to say that I'm definitely interested in art in all its forms! I still keep in touch with my creative side as much as I can; you can find book and show reviews, writing, and photography on my blog. Other than that, I spend considerable amounts of time reading, cooking, and visiting my friends who live all over the world.