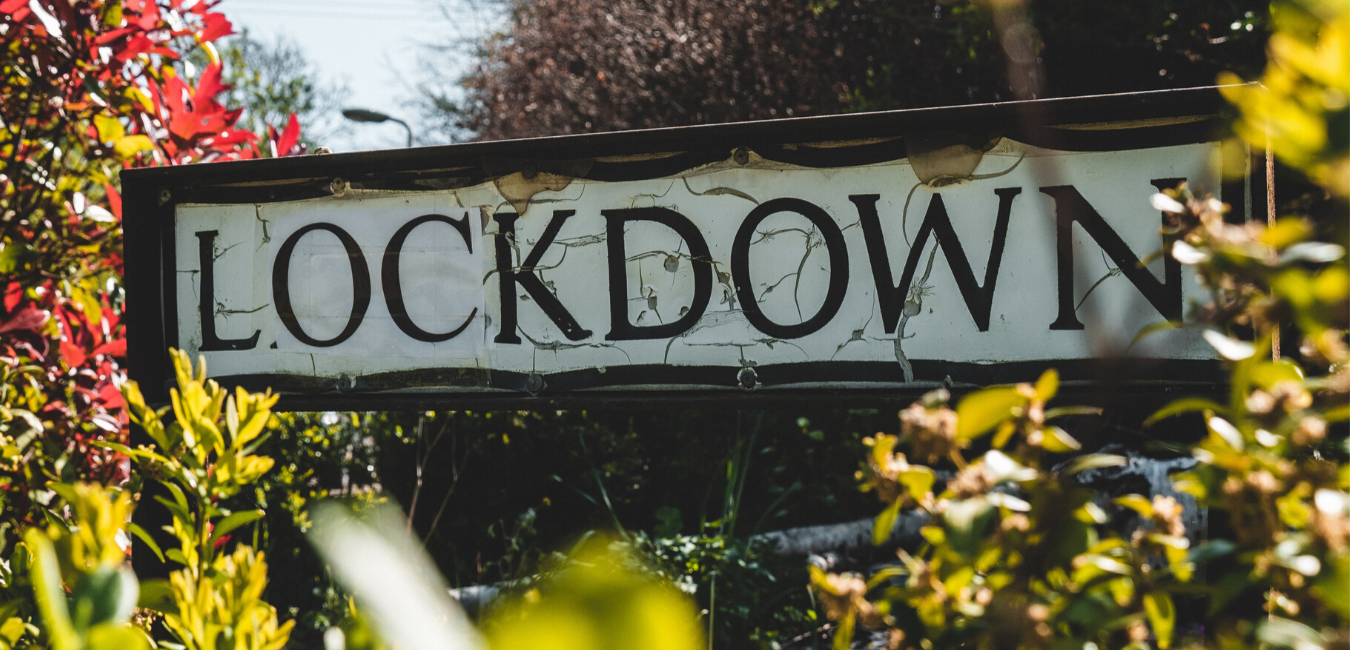 Earthen Lamp's Lockdown Life
This is the first of a series of blog posts sharing our observations and thoughts around the cultural sector's response to the current COVID-19 crisis.
We will highlight the work from a range of organisations, focusing primarily on smaller, grassroots organisations including some we have worked with over the past few years. If you're doing something innovative that you'd like to share with us and feature in future blogs please tweet us @earthen_lamp.
The cultural sector is readjusting to lockdown life. Being in the business of "medium to large public gatherings" and collective experiences (remember those?) means that raison d'être for organisations and individuals has had to shift. Many of us have a human need to feel useful (think self-actualisation at the top of Maslow's hierarchy of needs), and lockdown, if anything, has led to a range of responses from artists, creatives and organisations both big and small.
One thing we can be certain of is that in terms of participation this situation has positively led to increased creativity in the home. On this micro scale, we are crafting, drawing, baking, playing the saxophone, writing, or maybe doing a tap class in the kitchen – potentially "participating" like never before. Cultural organisations have assumed the role of facilitator, creating a sense of collective experience and belonging whilst we are isolated in our homes. Arts really does and can improve mental well-being.
First Art, a Creative People and Places project, based in Nottinghamshire, has launched Go The Distance, part of which is a bumper activity kit sent out to homes in the organisation's target areas of Ashfield, Mansfield, Bolsover and North East Derbyshire. More information here
Nonsuch Studios in Nottingham were quick off the mark establishing Creative Quarantine, a daily email of creative activities and adventures for people young and old to do in their own home. More information here.
Venue-based organisations have a responsibility to their local communities, lockdown presents an opportunity to remove any barriers and embed arts spaces in community as part of the local level response to this international crisis. Will local communities be willing to take the leap over the threshold once we can re-open for business, will spaces feel more open and inclusive if we're feeling more cohesive as a local community? Can we learn ways to further diversify arts spaces, making them multi-use and for the community?
Leeds-based Slung Low have become a hub for food parcels and community assistance since the were asked by Leeds City Council to co-ordinate the community response in Holbeck and Beeston, meaning any requests for help from the 10,000 households in the area have been passed to them. Read BBC News Story.
Staff at Derby Theatre organised and delivered food parcels to young people in care and care leavers
Today our staff delivered food parcels to @PlusOneDerby young people living in care and care leavers. pic.twitter.com/v3xu3bZtsh

— Derby Theatre (@DerbyTheatre) April 9, 2020

A responsive organisation is one that seizes the opportunities that present themselves. As parents become reluctant homeschoolers, the arts and heritage sectors are raiding their back catalogues of educational resources. However, has this turned quickly into a saturated market? Are parents overwhelmed with choice and organisations struggling to be heard over the noise? Collaborations with already established education providers, with the reputation and established brand recognition may be the answer – with BBC Bitesize bringing on board large cultural organisations and established YouTubers joining forces with science museums to create content for families. Is this also the much-needed opportunity to bring the arts back to the curriculum and gain new audiences both young and old?
Above all, lockdown essentially gives those organisations still operating (bearing in mind some have to hit pause or substantially reduce operations in order to save costs) the much-desired space to think, to plan, to change, to reflect. Can we effectively use lockdown to carve out future direction, dissolve silos, enjoy the space to breathe and think without distraction, essentially hit the re-set button to lead us to a new future, whatever that may be.
Forever the inquisitor, we're keen to hear how you, either as an individual or organisation, are innovating during the lockdown. What have been your successes, failures and what have you learnt so far that you will take with you post-COVID? We look forward to hearing your stories.