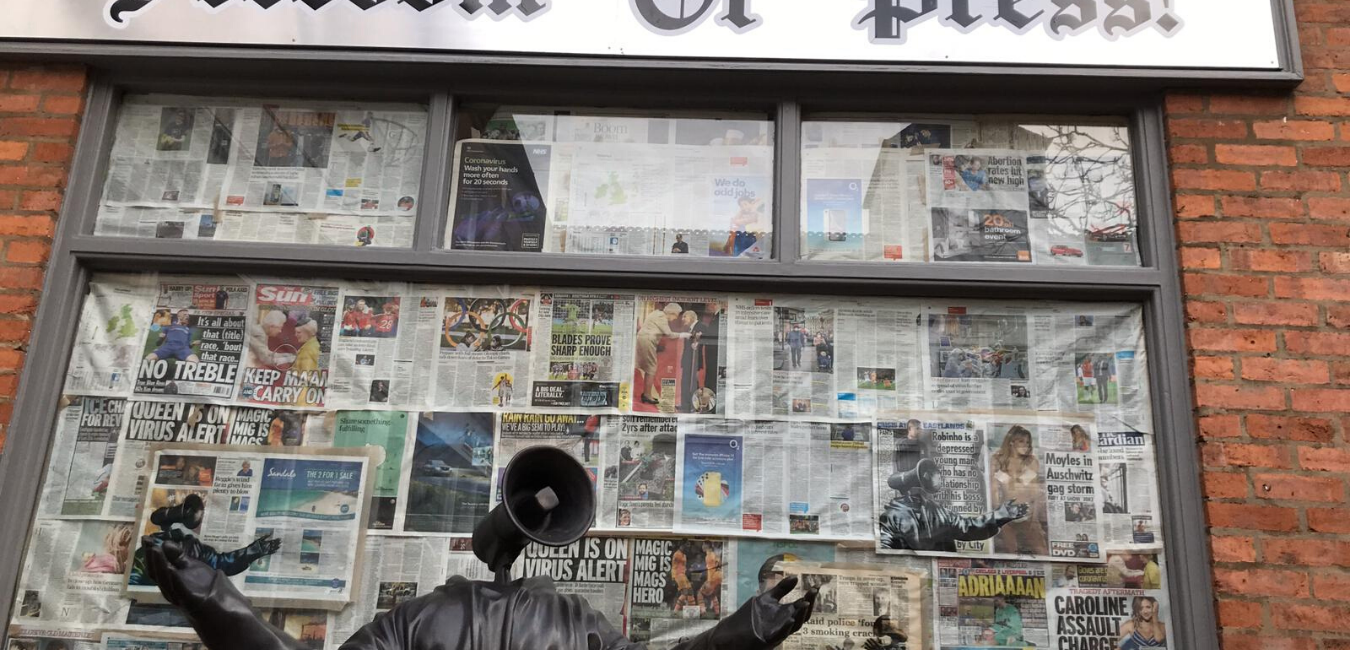 Earthen Lamp Round Up – March 2020
This monthly round up is bittersweet. It's odd to think that at the start of the month we had no idea as to what was to come. Over the first weekend of March we attended a festival on the streets of Leicester, and by the end of the month we're talking to clients and each other over Zoom attempting to figure out new ways of working and redefining our personal and professional purpose.
The Earthen Lamp team have roots across Europe and India, and we're thinking of our family and friends navigating this time through varying situations and contexts and of course thankful that we live in a time of amazing digital technology to stay in touch with those we love.
We send our best wishes to all our friends in the arts, culture and heritage sectors who are demonstrating their strength, resilience and creativity at this time.
We're continuing to do what we do, and here's a flavour of what we've been working on. Stay in touch and stay positive.
We've been working with Historic England's Flaxmill Maltings in Shrewsbury – a five-year restoration programme to restore the world's first iron-framed building. Our work focuses on the macro evaluation of the public and specialist training offered as part of the redevelopment of this historic building . We started data collection earlier this month and you can watch this short video to find out more about the project.
Earlier this month, we took a train ride up North to visit the Cumbria Archives in Carlisle to interview volunteer archivists as part of the evaluation we're doing for Keele University's Poor Law project. The volunteers have been documenting a selection of historical papers that offer a valuable insight into the lives of those under financial hardship in 19th century Britain – take a look here
We're working together with Sampad to develop an audit of the arts and culture provision in Solihull. We're about to reach out to Solihull's cultural organisations to start building a picture of the town's cultural provision though online and phone consultations
Following the COVID-19 restrictions coming into place, and the subsequent emergency support measures announced by Arts Council England and other professional bodies for the visual arts sector, we are working with Contemporary Visual Arts Network (CVAN) to understand the impact of these measures on freelance and self-employed visual arts workers. . This national project has already seen hundreds of responses form artists, fabricators, technicians and consultants and if you work in the visual arts sector or know someone who does please make your voice heard by filling in this short survey
As you know we love a cuppa (and a slice of cake) so we took part in the #WorldsBiggestMuseumCoffeeMorning by sharing the museum and gallery mugs we love on our Twitter account – we'll be sharing more from our lockdown lives over the next few weeks.
In celebration of #WorldsBiggestMuseumCoffeeMorning today the Earthen Lamp team have been digging out their favourite museum and gallery mug purchases #museummug pic.twitter.com/ZCDi99oZLl

— Earthen Lamp (@Earthen_Lamp) April 1, 2020